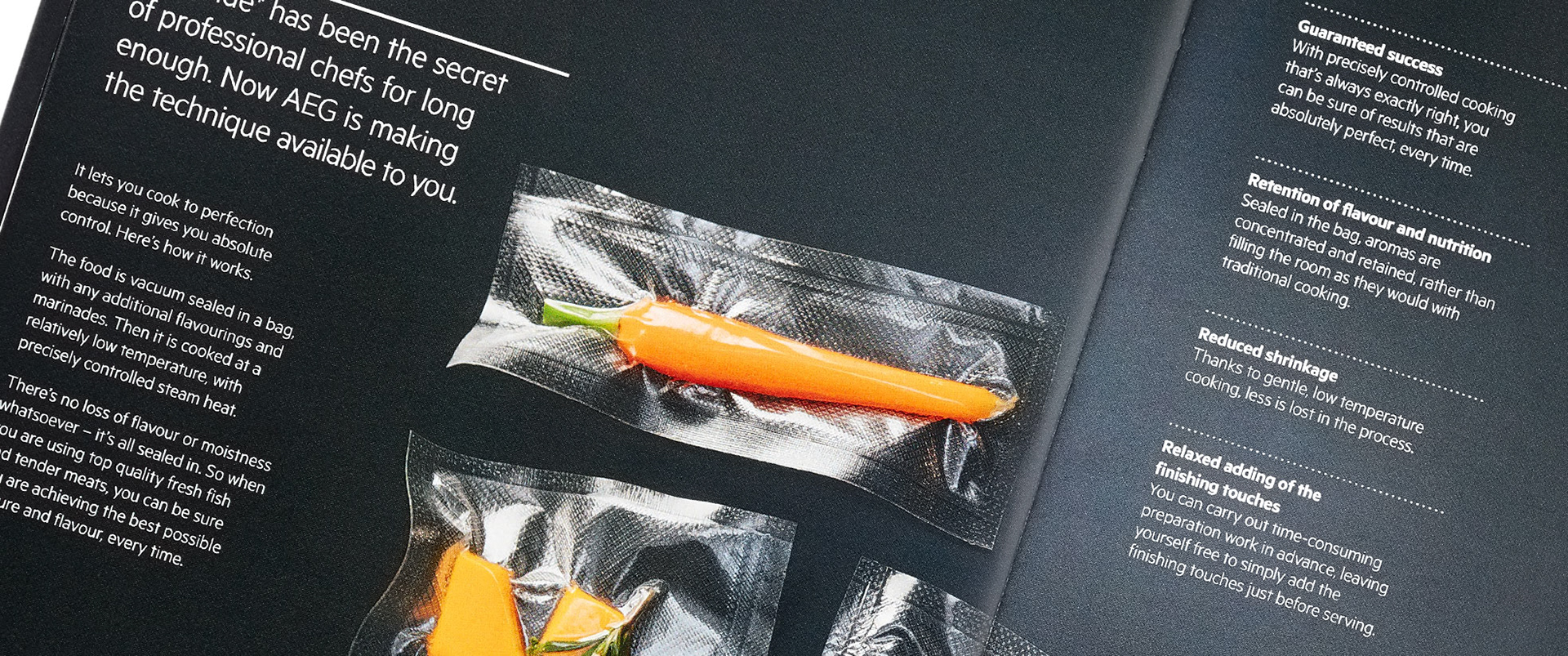 TL; DR - Normal cooking? Pah! This cookbook is designed to ensure that budding Escoffiers get the most out of their new steam oven and change/ruin the polite face of the casual dinner party forever.
An oven. A steam oven. A WiFi-connected steam oven. What a world we live in today. To unravel the features of this modern marvel and deboggle the mind, an updated version of a print-powered cook book was designed. 
This was a project I was involved in from start to finish, requiring development of new layouts based on brand guidelines that were still under development; exploring printed and die-cut possibilities for a new, page-edge way finding system, and guiding image retouches for over 200 recipes.
Below:
Like the meta meat middle of the conceptual gooducken, the cook book – ostensibly a guide on using the oven – featured a guide on how to use the cookbook. As some of the features on the oven will be beyond the ken of most of these Homs, each recipe includes a shorthand table of settings, alongside the traditional step-by-step instructions.