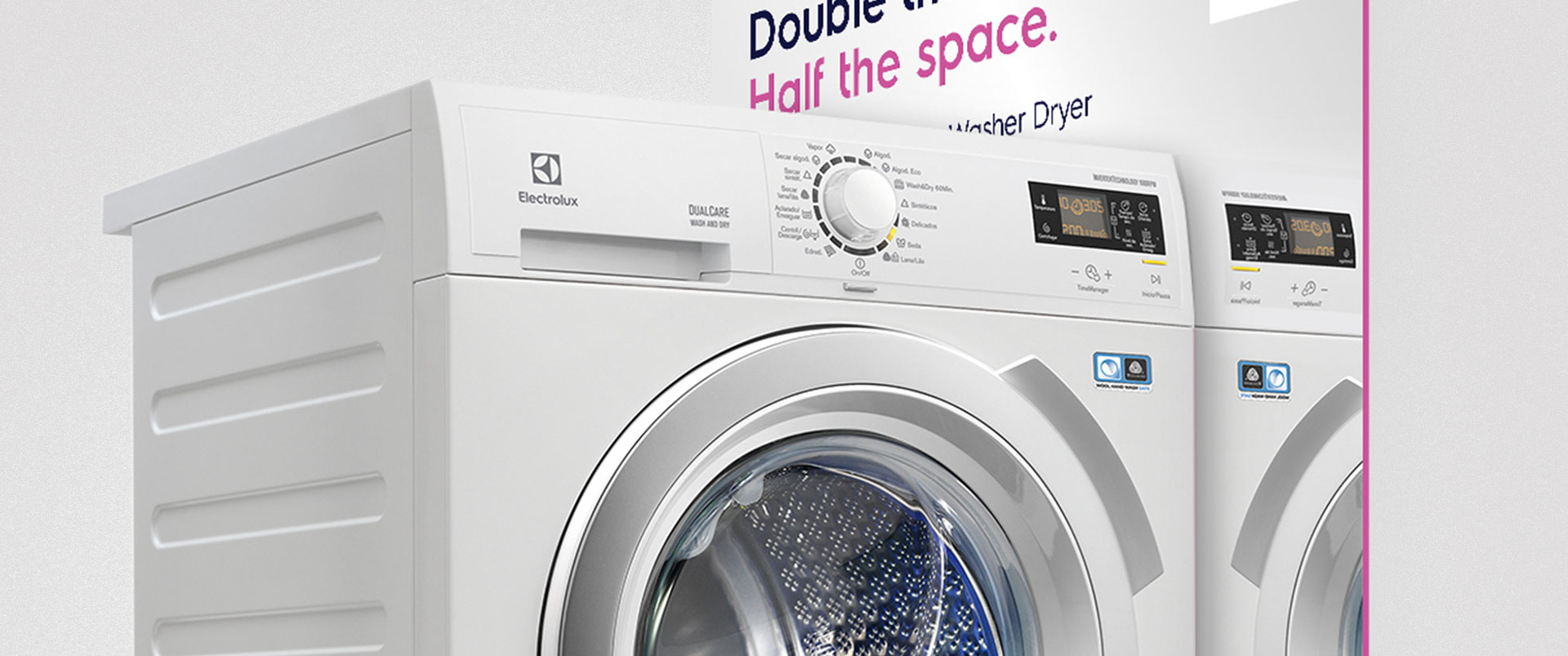 TL; DR - POS assets that formed part of a 'toolkit' for a washer dryer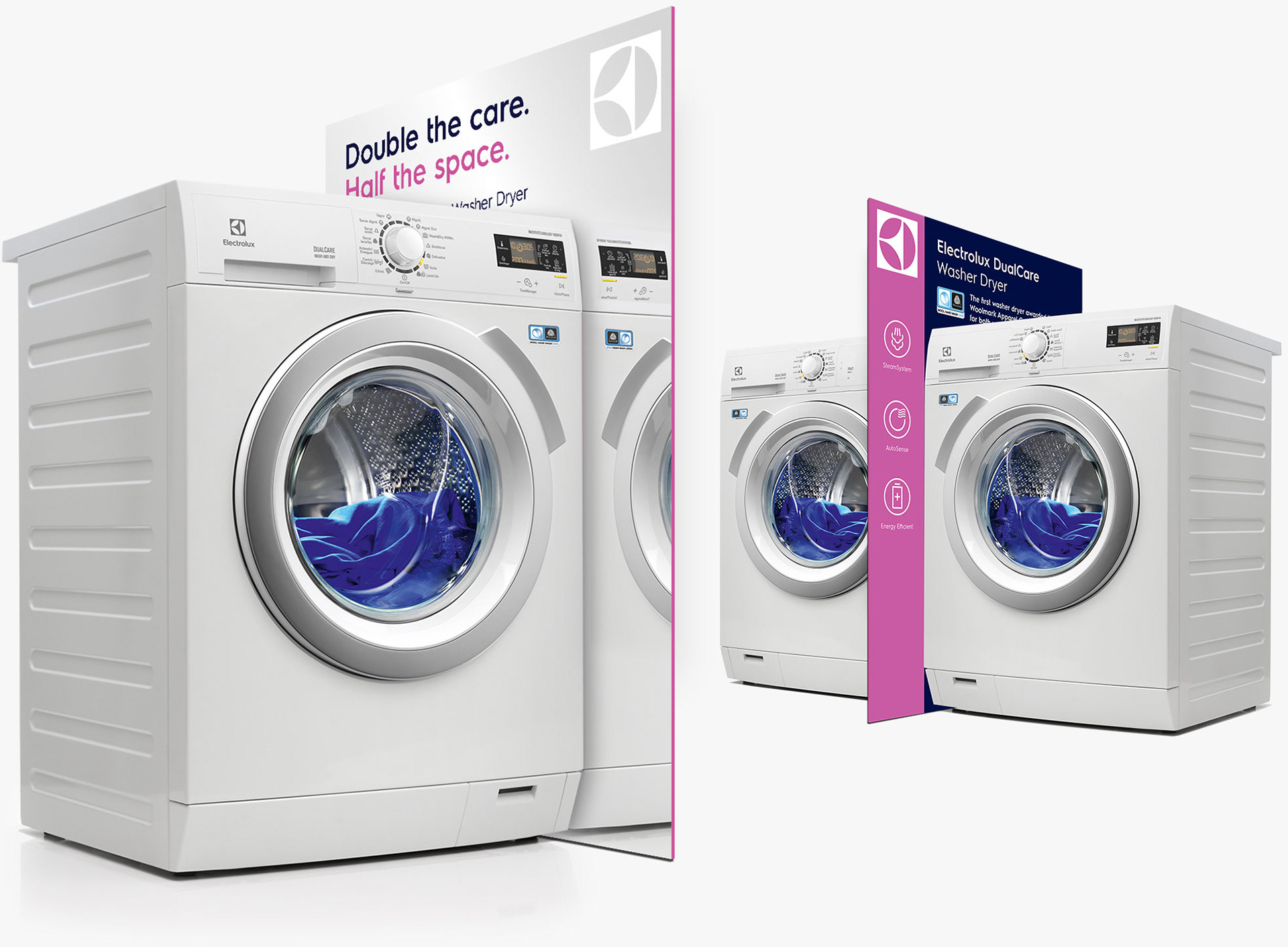 To emphasise the dual character, a couple of pieces unique to the product were developed. The first was a mirrored diebond, used to create a virtual second machine.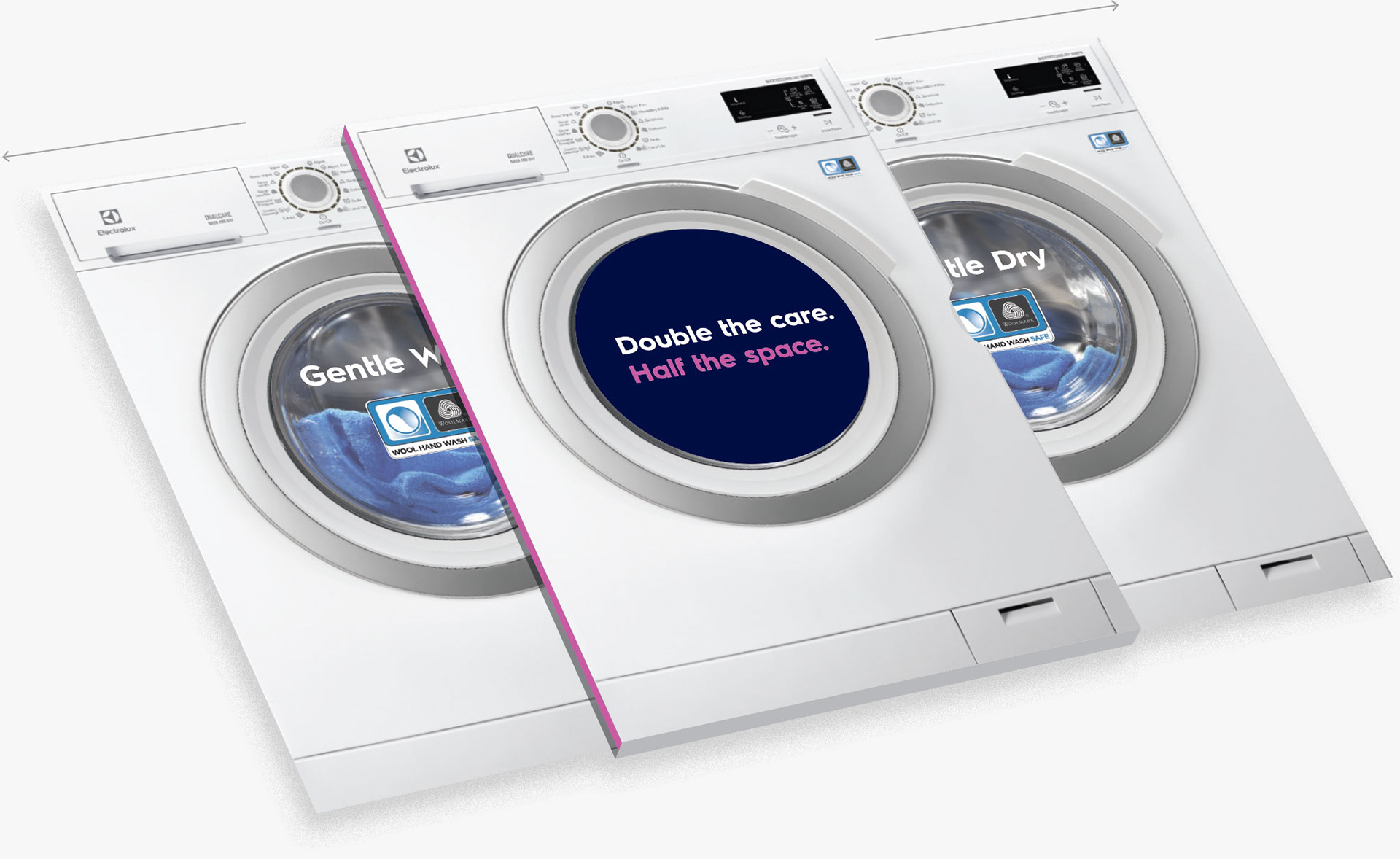 THIS IS A CONCEPT VISUAL: As a take-away, a self-revealing, mechanical leaflet was developed, pulling the tab reveals the two function of the the machine simultaneously. Originally conceived as a portrait format to suit the machine, it had to be altered to work landscape for the final design, as trying to slide along the short edge meant the mechanism snagged unpleasantly, because physics.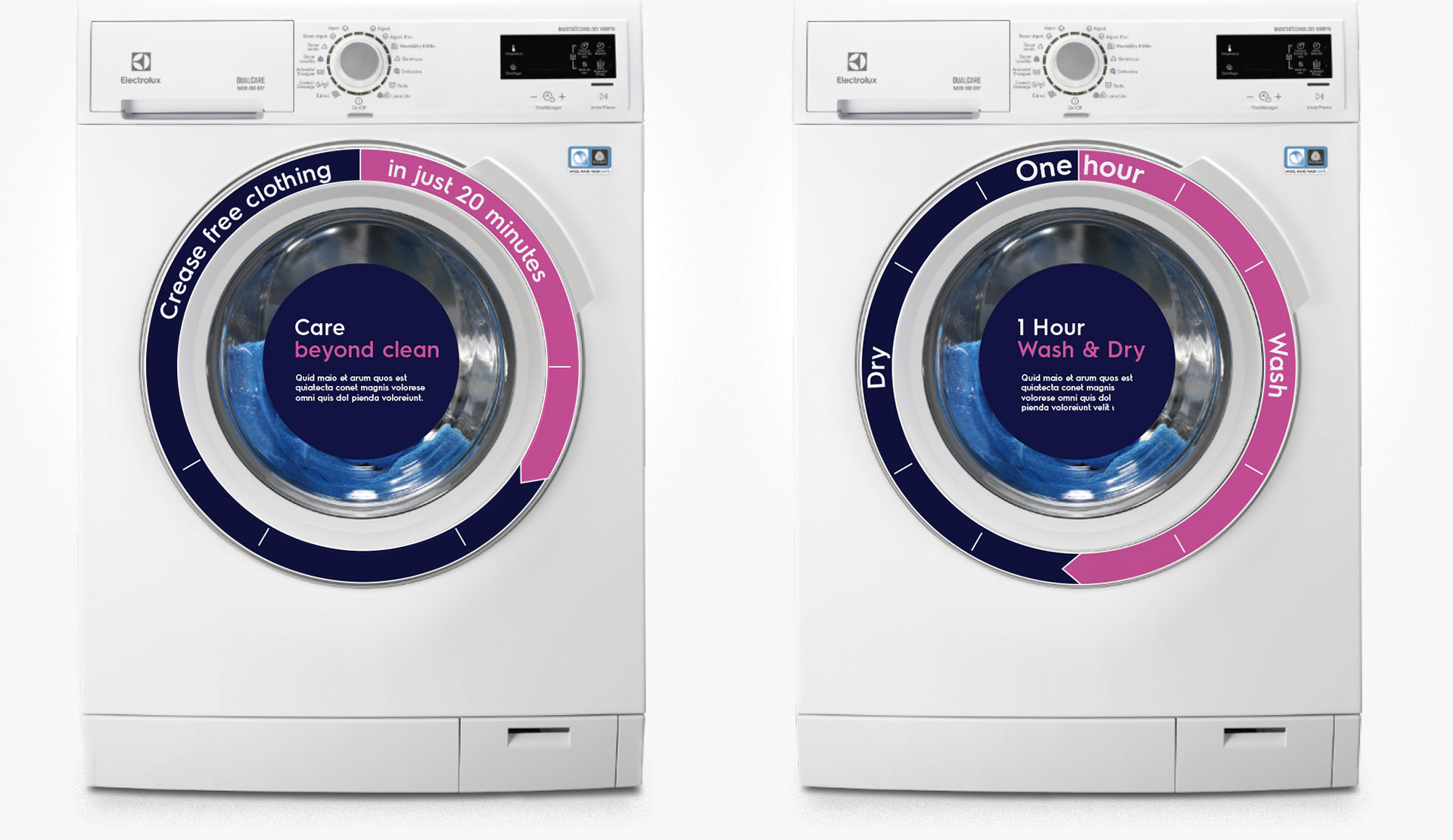 THESE ARE ALSO A CONCEPT VISUALS: The POS collateral was initially developed with primary and secondary messaging in mind, with the opportunity to provide other product details. Here a door bezel sticker communicating the time benefits of key programmes. When, finally developed the sticker had to be broken into two halves to account for the camber of the bezel. Damn your eyes, physics.
-_-_-_-_-_-_-_-_-_-_-_-_-_-_-

Completely off-brand video idea – With the built in tumble dryer effectively removing need to dedicate as much time and space to drying clothes, an opportunity for a supporting video presented itself in the initial exploration phase. The tone of voice was all wrong and it only really highlighted the tumble dryer portion, but I still like it (it might just be the play on words, blinding me to it's inherent flaws) 
The Clothes Horse Sanctuary: Documentary-style video following the Care Taker at a clothes horse sanctuary, explaining how, with the rise of washer dryers, clothes horses are being retired, saved from the cupboards and the tip. 
Clothes horses walking, frolicking, drying clothes on a grassy hillside. A stable decorated as a hallway with a clothes horse next to the radiator, the Care Taker drapes a damp jumper over s/him: "There you go, fella".
-_-_-_-_-_-_-_-_-_-_-_-_-_-_-